Phillip Ghaderi
Attorney at Law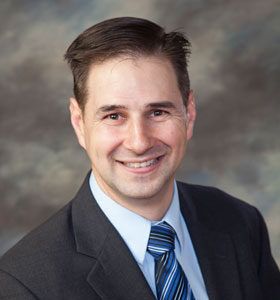 Phillip Ghaderi and his wife Karin are the proud parents of two small children. His family is very important to him, so he understands how important it can be to develop a plan that protects one's family and will minimize unnecessary headaches should the time come when the plan documents need to be utilized. Phillip understandings that each family's dynamics are different, and those dynamics will have an impact on how his clients' estate plans are carried out when those plans are put into action. In order to avoid problems in the future, Phillip believes it is essential to address and plan for potentially problematic family dynamics. By drawing on his experience of having step-siblings, half-siblings, and full-biological siblings, as well as growing up with a large extended family (5 aunts, 6 uncles, and 20 cousins), he can provide real-life examples of how different family dynamics can impact an estate plan (for the better or worse).
Phillip has spent most of his life in the East Bay. He grew up in Castro Valley and graduated from Castro Valley High School before attending Cal. State Hayward (now Cal. State East Bay) for his undergraduate education. After college, Phillip continued to live in Hayward while first working in restaurants, then as a paralegal. After law school in San Diego, Phillip moved back to the East Bay before opening an office in Hayward. Since then, Phillip moved his office first to San Ramon, and now to San Leandro, where it is closer to his home in Castro Valley.
I am here to better my community. Allow me to help your family.
Education
Juris Doctor, California Western School of Law – 2009

B.A. in Political Science with a minor in Criminal Justice, California State University East Bay – 2001
Bar Associations
California -2009

United States District Court for the Eastern District – 2011

United States District Court for the Northern District – 2009
Awards & Recognition
Wiley E. Manual Certificate for Pro Bono Legal Services -2013

Certificate of Special Congressional Recognition from U.S. Representative Barbara Lee 2013

American Bankruptcy Institute Medal of Excellence -2009

ALI-ABA Scholarship & Leadership Award
Legally Relevant Experience
I have helped hundreds of families prepare customized estate plans that meet their specific needs and goals.

I have litigated matters in various courts throughout the Bay Area in both federal and state courts, including Alameda County Superior Court, Contra Costa County Superior Court, San Mateo County Superior Court, and Bankruptcy Court for the Northern District of California.

I have given presentations to various professional groups on various topics related to estate planning, including a presentation with current Alameda County Tax Assessor, Ron Thomson.

While in law school, I received numerous awards, including academic achievement awards in Trusts & Estates and Contracts as well as the American Bankruptcy Institute's Medal of Excellence. I also served as an editor of the law review and as a tutor for my first year - Prior to law school, I worked for the law firm of Jackson & Wallace, LLP as a senior paralegal overseeing a team of paralegals that was responsible for managing discovery on over 500 active litigation matters, mostly representing insurance companies and self-insured defendants.